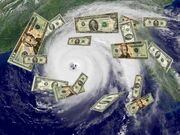 4672234346322743 atlantic season. It was really hyperactive, and even the Greek alphabet was all used up, resulting in using some very random names...
list of storms
Tropical Storm Andrea
Tropical Storm Boris
Hypercane Chantelle
Hypercane Donatellio
Hypercane Erika
Tropical storm Freddy
Tropical Storm Georgina
Hurricane Harrison
Hypercane Irina
Hypercane Jerry
Hypercane Katheryn
Hurricane Leonardo
Tropical Storm Madison
Tropical Storm Nathan
Hypercane Opheliana
Tropical Storm Phillippe
Hypercane Rochelle
Hypercane Simon
Super-Hypercane Tammie
Super-Hypercane Vincent
Tropical storm Wendy
Tropical Storm Alpha
Tropical Storm Beta
Hurricane Delta
Super-Hypercane Elipson
Tropical Storm Zeta
Tropical Storm Aoogah
Hurricane Baby
Hurricane Chu
Super-Hypercane Dora
Super-Hypecane Ernie
Super-Hypercane Flossie
Hurricane Gpoppadingdongringabell
Hurricane 

Pneumonoultramicroscopicsilicovolcanoconiosis

Hypercane 

Tweedehandsemotorverkoopsmannevakbondstakingsvergaderingsameroeperstoespraakskrywerspersverklaringuitreikingsmediakonferensieaankondiging

Hurricane 

непротивоконституционствувателствувайте

Hurricane 

Llanfairpwllgwyngyllgogerychwyrndrobwllllantysiliogogogoch
color:grey Hurricane Bobfrankieloudeclaudiaxavier
Template:Font:red (9,0,9) "f" "t" "v"
Ad blocker interference detected!
Wikia is a free-to-use site that makes money from advertising. We have a modified experience for viewers using ad blockers

Wikia is not accessible if you've made further modifications. Remove the custom ad blocker rule(s) and the page will load as expected.