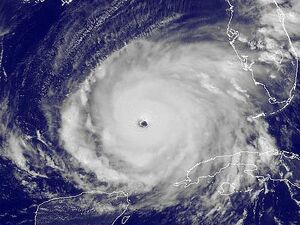 2013 club penguin season named after all the wigs penguins etc anyone can edit thanks :D
Storms
Tropical Storm Alpha-Cece
Tropical storm (SSHWS)
Duration
March 5 – May 4
Peak intensity
70 mph (110 km/h) (1-min)  945 mbar (hPa)
Hurricane Befluttered
Category 4 hurricane (SSHWS)
Duration
March 9 – June 8
Peak intensity
155 mph (250 km/h) (1-min)  945 mbar (hPa)
SuperHypercane Cadence
Super Hypercane
Duration
March 15 – August 5
Peak intensity
1490 mph (2400 km/h) (1-min)  1 mbar (hPa)
Mini BlackHole Disco
Mini Black Hole
Duration
March 20 – March 17, 2014
Peak intensity
1266100 mph (2037200 km/h) (1-min)  -496000 mbar (hPa)
Tropical Storm Elite-Franky
Tropical storm (SSHWS)
Duration
March 22 – April 1
Peak intensity
70 mph (110 km/h) (1-min)  987 mbar (hPa)
Hurricane Flutterby
Category 5 hurricane (SSHWS)
Duration
March 27 – April 26
Peak intensity
175 mph (280 km/h) (1-min)  900 mbar (hPa)
Hypercane G-Billy
Hypercane
Duration
March 31 – August 30
Peak intensity
570 mph (915 km/h) (1-min)  557 mbar (hPa)
Storm was 10 miles in diameter and looked like a giant tornado going 20 miles up.
MegaStorm HydroHopper
Megacane
Duration
April 10 – November 21
Peak intensity
10000 mph (16095 km/h) (1-min)  -332 mbar (hPa)
Mini BlackHole Icy
Hurricane JetPack
Tropical Storm Lolz
Hurricane Moo
Hypercane Nana
Hurricane Ophelia
Hypercane Penguin
Ad blocker interference detected!
Wikia is a free-to-use site that makes money from advertising. We have a modified experience for viewers using ad blockers

Wikia is not accessible if you've made further modifications. Remove the custom ad blocker rule(s) and the page will load as expected.